Business Analyst
This job is no longer accepting applications.
Roles and Responsibilities:
The Business Analyst will create a detailed business analysis, outline problems, opportunities, and solutions for the company

The individual should understand and apply IT standards, designs, and documentation standards into the recommended project artifacts

He should possess strong technical, analytical, and communication skills

Compiling, verifying accuracy and sorting information

Quality assurance and review of information obtained

Communicating effectively with all the parties involved in the process

Reviewing data for deficiencies or errors

Complying with data integrity and security policies

Making sure to complete the processes efficiently and error free

Assist with the implementation and support of business information systems across multiple departments

Identify problems and opportunities within the company and ultimately provide solutions that help achieve the company's goals
Qualification:
Bachelor's or Master's degree in Business Administration or Computer Science from a well-reputed institute
Requirements:
Good decision making, problem-solving, critical thinking, and quality management abilities

Proven analytical background

Advanced Excel skills

Good communication and presentation skills
Apply
Your application has been successfully submitted.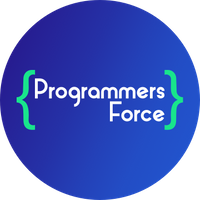 Pakistan's leading AI-based firm.