Training Coordinator
This job is no longer accepting applications.
Duties and Responsibilities:
Departmental training need assessment

Align training with the organization's strategic goals

Development of training program (training calendar, manuals, online learning modules and other training material)

Arrange and supervise technical trainings for staff

Train employee on soft skills

Deploy wide variety of training methods like classroom training, demonstrations, on-the-job training, meetings, conferences, and workshops

Create testing and evaluation process

Prepare and implement training budget and relevant training bonds

Develop training metrics, training feedback report, effectiveness of training and ROI periodically

Analysing training loopholes and process enhancement and upgradation

Plan the implementation and facilitation of activities and events, budget spending, material production and distribution, and other resources to ensure that operations are managed within authorized budgets

Identify and assess future and training needs through job analysis, career paths, annual performance appraisals and consultation with line managers

Maintain a keen understanding of training trends, developments and best practices

Determine operational compliance with regulations or standards

Assist with the development of strategic plans
Experience:
Working in IT-Industry in similar role for 2-3 Years
Requirements:
Track record in designing and executing successful training programs

Familiarity with traditional and modern training methods (mentoring, coaching, on-the-job or in classroom training, e-learning, workshops, simulations etc.)

Excellent reasoning, communication, leadership, presentation and motivational skills

Ability to plan, multi-task and manage time effectively

Strong writing and record keeping ability for reports and training manuals

Good computer and database skills

Master's degree in human resources or relevant field
Apply
Your application has been successfully submitted.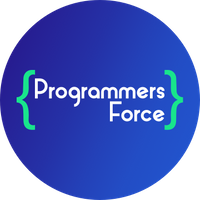 Pakistan's leading AI-based firm.